The savoir-faire brought to PEOPEO speakers takes advantage of innovations and exclusive technologies developed in the Grenoble area, an international technological hub, ranked at the 5th worldwide place for innovation by
Forbes magazine
.
The design 100% made in France, allows to control all stages of manufacturing and quality control to offer reliable products.
Our philosophy is to bring to the market a product that is not only efficient and technical, but also a beautiful French product.
PEOPEO, in partnership with major players in the Grenoble region, is carrying out research and development work, as well as creation around disruptive design on the connected loudspeaker market, with the aim of affirming its singularity and to propose a beautiful sound art object with bold lines, fundamentally different from a design point of view, but at the cutting edge of technology regarding its performance.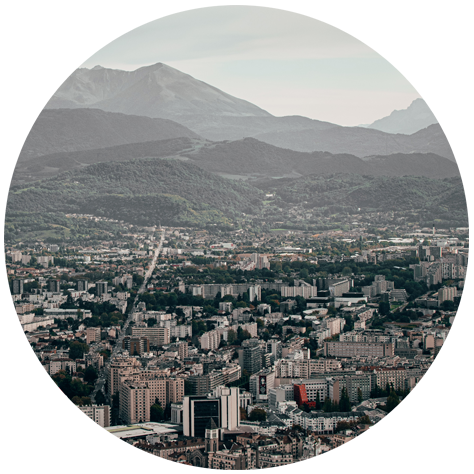 The PEOPEO factory is located at the company's Headquarter in Meylan, in Isère, at the foot of the French Alps.
This is where each speaker is handcrafted, taking the time to bring all our technical savoir-faire but also our passion for a well done job to serve our customers.
This is where our talents come together, from assembly to finishing, in order to offer you a unique product.
In line with the savoir-faire of major French manufacturers, our work is part of sustainability, with a particular focus on the quality of the materials that make up our speakers.
PEOPEO carefully selects materials of natural origin, all sourced in France, in order to master a short circuit and have a partnership relationship with its suppliers.
The production of our speakers resolutely at human scale, and in line with the values of the brand, gives birth today to unique products.
The uniqueness of our serial products goes through a real customization offer, a unique flax fiber shell design and a production where machines do not replace the human hand.
Even more than the "handmade" it is this uniqueness, these signs of personality, that make PEOPEO products all the more attractive.
La production de nos enceintes qui se veut résolument à taille humaine, et dans le respect des valeurs de la marque, fait naître aujourd'hui des produits à caractère unique.
L'unicité de nos produits sériels passent par une véritable offre de personnalisation, une conception de coque unique en fibre de lin et une production où les machines ne remplacent pas la main de l'homme.
Plus encore que le « fait main » c'est cette unicité, ces signes de personnalité, qui rendent d'autant plus séduisant les produits PEOPEO.