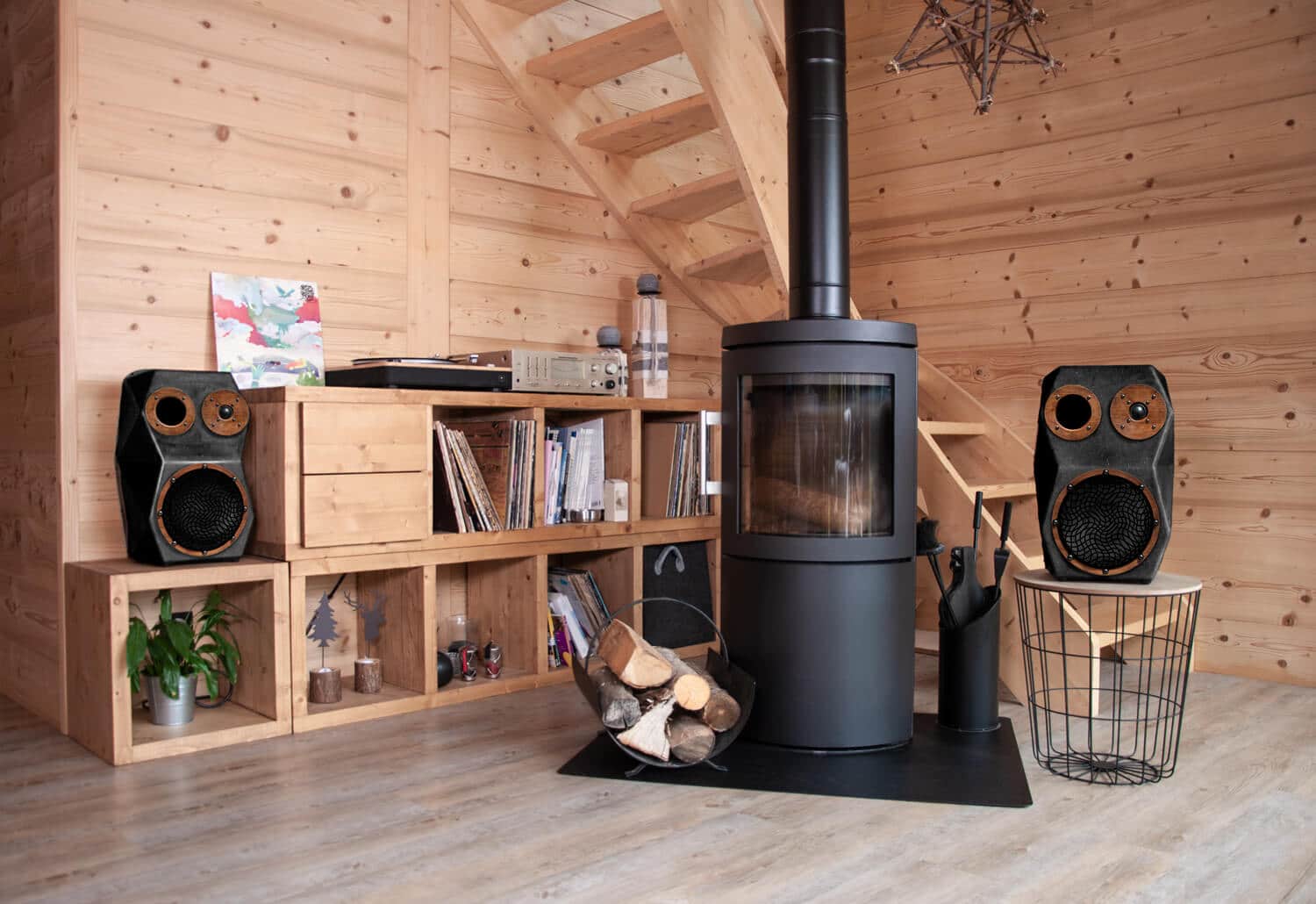 A Spell of sound
The acoustics of the VOODOO HI-FI speaker have been developed around the Vibration Technology® and carefully selected high-end components.
The unique construction of the VOODOO HI-FI loudspeaker allows a high-fidelity reproduction of the music in order to capture all its colors and emotions.
A great overall density of the low spectrum, twinkling highs bringing precision and a warm and dynamic sound image give a speaker with a living sound!
Escape to other destinations instantly.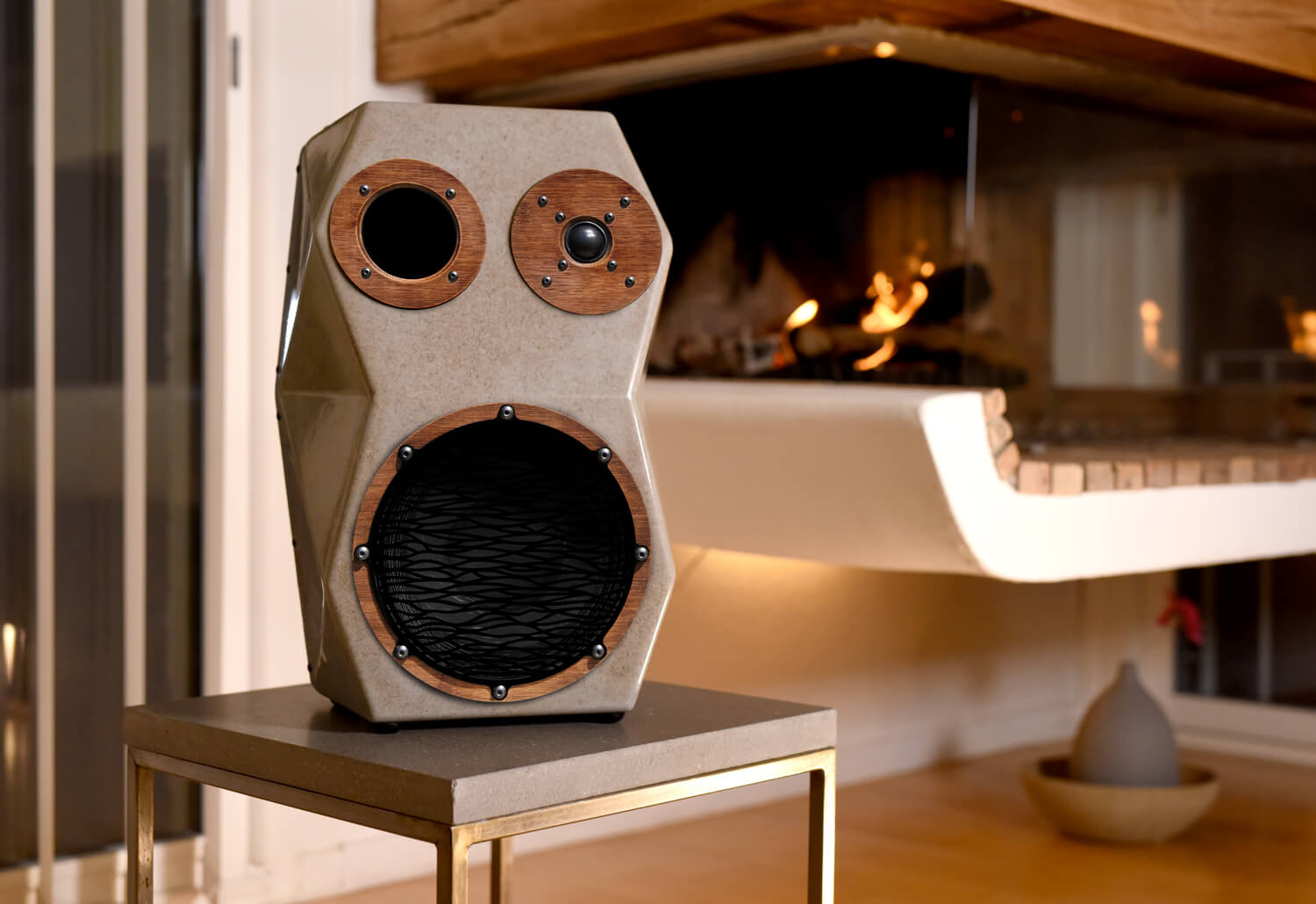 Natural Materials
flax fiber and bamboo accentuate the "ethnic- chic" style of the VOODOO HI-FI speaker and make it totally unique.
Exotic wood with a warm tone and reassuring forms add a touch of authenticity that invites you to travel.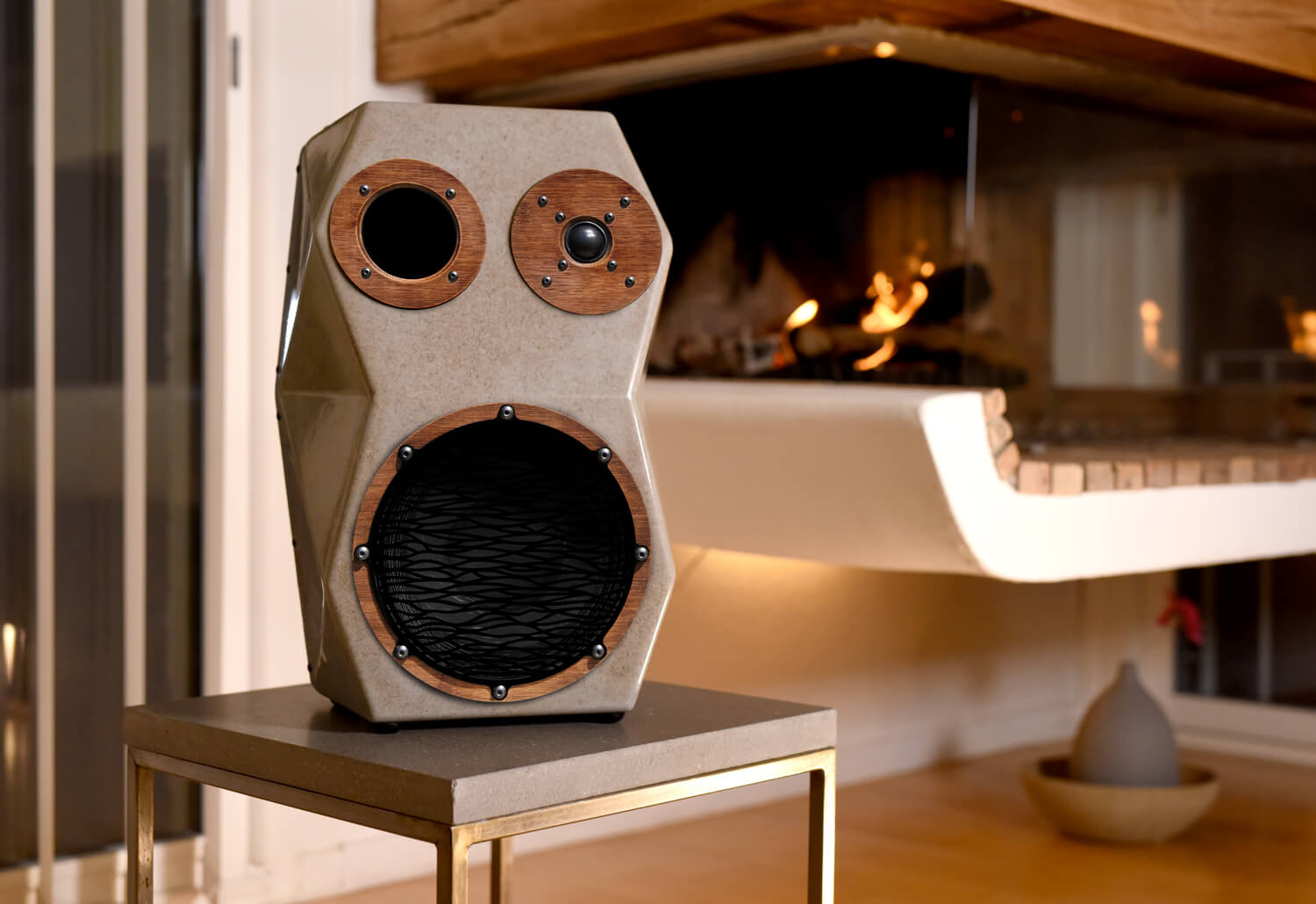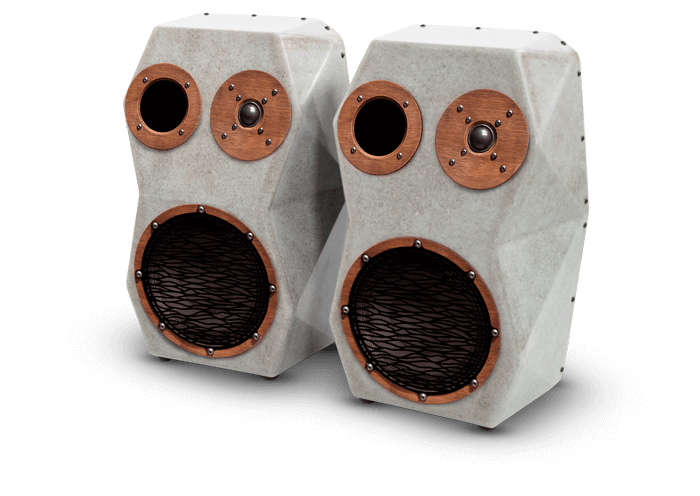 Handmade in France
Made in France manufacture of the VOODOO HI-FI speaker ensures quality and neat finish. Thanks to the know-how of PEOPEO every detail brings aesthetics, softness and delicacy for a visual and auditory pleasure.
double terminal compatible speakers cables until 4 mm2
Colors
> Black Ebony or Grey Concrete
> Black anodized aluminium
> from 30 to 120 w rms under 4 ohms
distorsion 90 db less than 1 %
1x 8'' low & medium frequencies woofer
dimensions : 46CM (H) X 27CM (W) X 23CM (D)